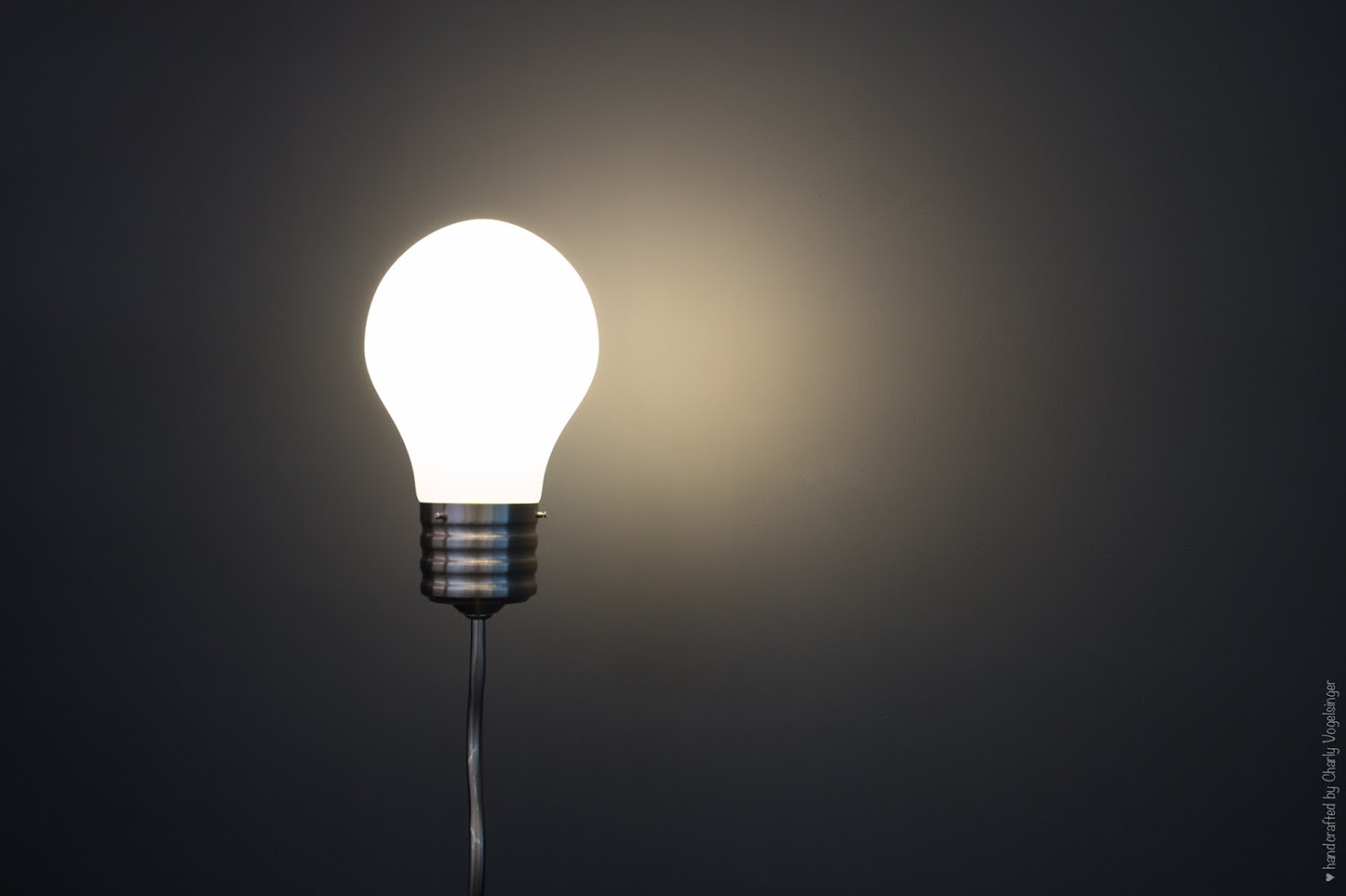 It was an impressive gathering of almost 450 product managers from across the globe. The 4th edition of the Product Management Festival took place in November, in Zurich, Switzerland. Covering key themes, plus some cliches, over 30 speakers presented personal insights based on practical product management cases at some of the most innovative companies.
1.     Networks and Products
Several presenters pointed to the roots of companies they talked about. The purpose of a new tool was often to connect people and knowledge via a digital platform. Networks of people were both the reason to build and the means to improve such products. This area is also where product management developed into a strategic role.
Startup Foundations
Giovanni Iachello, Head of International and Data Products at LinkedIn, was one of the people diving into company history. Silicon Valley history shows that early technology companies such as Fairchild based their success on personal relationships between groups of company founders. Of the original PayPal team, Reid Hoffman went on to create LinkedIn as a tool to foster professional relationships. One reason for the success is that the company is organized as a "federation of startups", with many cross-functional teams. Secondly, products have foundations in research on how relationships function, including attention for cultural differences in professional relationships.
Another piece of history came from Philipp Moehring, who takes care of everything for Europe at AngelList. This company was built to help find people and information related to starting new businesses. When the service started in 2010, not enough information was publicly available. It grew because of the input by founders who knew problems from their own experiences, and it is currently a major platform for startups as well as investors.
Markets
A new service often starts in a niche market and then shifts to a wider market. For example, SoundCloud was created for artists, as a platform to share new music online. Sylvain Grande, SVP Products at SoundCloud, told the story of how the service iterated throughout the years, paying attention to music lovers in general. After re-evaluating priorities, the company ended up serving both consumers and creators of music.
Such companies started as a service to professionals around shared interests. Via good management and continuous product improvements they stayed relevant and kept attracting broader audiences.
2.     Building Great Services
A main goal of the Product Management Festival is to exchange insights into the role of a product manager in developing successful services. This is done via practical cases.
Product Thinking
One method to achieve growth is via "product thinking," at the intersection of user experience (UX) design and product management. This was explained in practice by Nickel Blaase, who is Product and Interaction Designer at XING. This is again a professional networking service. It was first launched for the German speaking market and is still expanding. New product development starts with a Product Statement. Referring to Clayton Cristensen's "jobs to be done" framework, it means establishing first why people want to have certain tasks done. For XING, increased activity of users leads to paid subscriptions, as people discover benefits of using the full service. For this reason, customer research is about finding out what encourages people to interact more.
Interaction
Several presentations on bots and messaging services also dealt with this issue of encouraging interactions. Tilke Judd, Product Manager, and Yariv Adan, Product Lead, both at Google, demonstrated this via the Google Assistant. This virtual assistant can, for example, open apps via voice commands, provide quick answers, and handle follow-up requests as in human conversations. It "understands" images, and gives feedback on photos or text. These things can help save time on many small tasks, and the goal is towards bigger tasks such as booking full holidays. One of the major features already achieved was adding some personality and humour to the assistant. This helps users to interact more, which paves the way for further personalization.
Monitoring
Dan Barak talk about his experiences as Product Manager at Facebook. In his earlier projects related to photo tagging the team observed what people were trying to achieve with certain actions. This gave ideas for new services, such as Scrapbooks. Product development also involves "dogfooding," using early versions as others would use it, including multiple devices and lower quality internet connections. Facebook founded traditions such as Hackamonths, where developers work on special projects, vetting ideas in groups. Such creative projects can also lead to new product goals.
Product managers use similar methods when developing internal products for use at companies. Jo Harris, formerly Lead Product Manager at The Telegraph, demonstrated steps to create a workflow tool. Although such internal tools do not always get the same priority as customer-facing tools, they are crucial for control over all steps in a business process. One of the challenges is that people expect magic; they want to experience the same quality level as in their private apps. A major advantage is having users nearby in the office, facilitating customer research. The process involves mapping of all the steps people do, plus the timing of tasks. In the example, The Telegraph created a much easier to use system.
Positioning
Launching is key for getting people on board with a new service. Several speakers noted this, and for April Dunford, CEO at Sprintly, it was the core of her talk. As she said, a terrible product with good positioning can still work, but the other way around usually not. One example is in the naming of a product, for example "business intelligence tool" gives a different impression than "database". Customers need to get the essence of the value of the service. Launching methods can be different, depending on for example market, product focus, and potential impact of the product. Whether the service is a broad "game changer" or a small improvement in a niche market, April's stories showed that context is essential for positioning products.
3.     Product Management Risks
Despite extensive product management experience, certain failures may come up as well.
Organizational Failures
More than one speaker warned, for example, against the risk of looking for the "next big feature" to make a product successful. Talking to customers about features often seems easier. Features are the answer to a problem though, so customer research always needs to focus on problems first.
Several common product management failures were provided in a refreshing talk by Nick Jakobi, Product Manager at Facebook, highlighting things the company strives to avoid. One of these is playing too safe. Though larger companies do have to deal with complexities of integrating new tools into existing product lines, products need a certain level of improvement to be useful. Another big failure is avoiding conflict, preventing valuable discussions that lead to creative solutions. A final problem Nick mentioned is not throwing things away. In practice, users do not care about or see all product details, Decluttered products work better. Other speakers confirmed this last point, giving further tips on how to declutter product lines.
Negative Product Impact
Another thing to keep in mind is the impact of a multitude of tools on users. Tristan Harris founded Time Well Spent, to encourage attention for the way we design our media. Often people find it a challenge to organize all the apps that are drawing their attention. Notifications on phones influence how we start and experience our days, and as a consequence they can even impact our way of thinking. As Tristan noted, it would be more useful to consider what type of activities or thoughts can empower a person throughout the day.
When organized and designed in the right way, products can give people more space for things they care about in their daily life.
4.     Successful Product Management
Of course the talks included many solutions for organizing product management to keep developing valuable products.
Customer Data
Vidya Dinamani, Co-founder of Purpose Driven Product, and Heather Samarin, Chief Product Manager at Arista MD, focused on the main task of the product manager to translate the customer perspective into persuasive internal data for the company. Product development always involves cooperation between different departments, and there is a need to influence executive management, marketing and operations. Customer data should be central, ideally using real-time data, with Net Promotor Score. Product managers should translate metrics into facts relevant to the listeners. It is important to focus on a shared vision.
Validating
Thabet Alfishawi, Product Manager at YouTube, talked about checking data. He mentioned that product managers need to be slightly paranoid, and develop a military discipline in validating expected outcomes of a product strategy. This means pre-screening and checking all data. Big bets are fine, as long as you know your funnel and core loop. Another important part of the process is "celebrating failures."
Jen  Dante, Director of Product Innovation at Netflix, also highlighted this last point. She encouraged everyone to take more risk, and not be afraid of results of experiments. In practice, 60% of estimates turn out to be wrong anyway, as people are unpredictable. Scientific testing methods provide a good safety net. As long as such tests are focused on business-significant parts of a service, they are helpful. Even negative results still give insights about next opportunities or steps to take.
As this event demonstrated, product management can practically mean something different in each company. Though the function is still evolving, it definitely contains core elements of strategy, data science, customer representation, and service innovation. Meanwhile, important product management traditions have been founded as well, as was evident from current and historical examples. The Product Management Festival plays a key role in building connections and sharing knowledge in this field.
Image credits: photo by Product Management Festival, with artwork by Charly Vogelsinger.
Share this post: